About the artist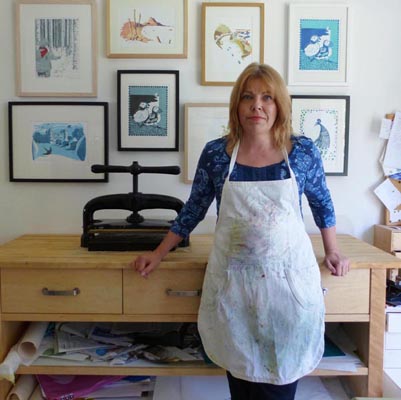 I am a printmaker and painter (but these days mostly a printmaker) living in York in the north of England.
For many years before I entered printmaking I had been a watercolour artist and portrait painter; my work was sold and commissioned across the UK and featured in national publications.
Then a chance conversation with a collagraph printmaker opened a new world to me. I found that printmaking offered a natural development and progression for my work. Printmaking shares many characteristics with watercolour such as the need for planning and the lack of escape routes from errors. That sort of challenge appeals to me.
I went back to the classroom to start from scratch learning the skills, techniques and vocabulary of printmaking.
I use relief and intaglio methods, including collagraph, linocut, woodblock and drypoint etching. (There's a brief guide here explaining these different techniques).
My subject matter is often places, wildlife, glimpses and experiences from my daily life in Yorkshire.
Some rather nice things have been said about my work over the years - there are some examples here. If you'd like to see my work in the flesh then pop over to the Events page for information about shows and stockists.
I'm one of the organisers of the annual York Open Studios event and I am also a member of the York Art Workers Association and a founder member of York Printmakers.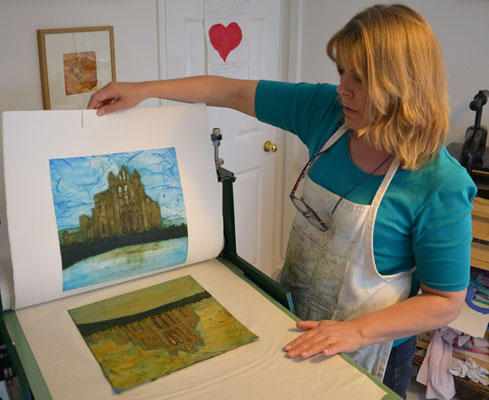 I have been teaching workshops since 2007 and currently run one and two day classes for printmaking beginners. Visit the workshops page for more information.
Oh and by the way, if you're wondering where the name Stoneflower Studio came from and why there's a poppy in my logo, the answers are here.